OUR PRODUCTS
DIVUS is synonymous with elegant design and high quality. Continue in studies of continuous and elaborate design, DIVUS Develop your products to delight builders, architects and interior designers
La nueva pantalla KNX IQ ofrece todas las posibilidades para tu vivienda inteligente. Puede controlarlo todo incluyendo gestión inteligente de la temperatura o el riego de tu jardín. En este sentido, KNX IQ no sólo te ayuda a ahorrar dinero sino también tiempo. Contáctanos y descubre cómo la nueva pantalla autónoma puede simplificar tu vida.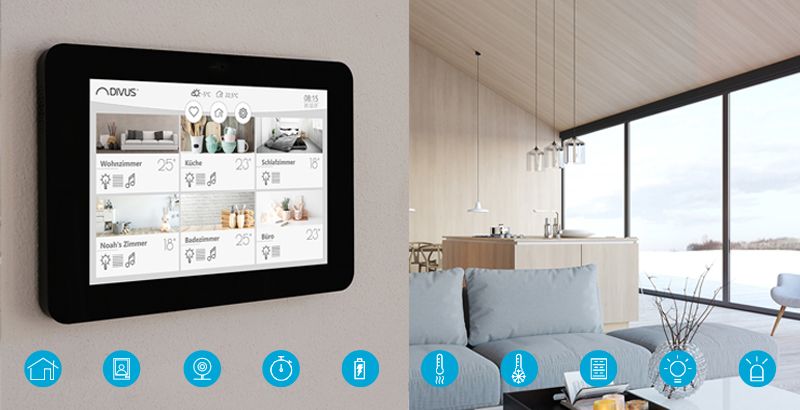 WHAT DO WE OFFER WITH DIVUS?
If you have an automation project,contact us and you will know how to add value to your installation in addition to providing remote control of it
EXCLUSIVE SALE
Domonetio is the exclusive distributor of DIVUS products for Spain and Latin America.
TECHNICAL SUPPORT
We offer a high level technical support in the entire range of products so you can get the most out of it.
2 YEARS WARRANTY
Two years warranty from the date of the invoice on all DIVUS products with the possibility of immediate replacement within 24 hours.