KNX Tutor Training Barcelona
Option 1: KNX tutor Training (2 activities in Barcelona included)
 Join us in Barcelona and we give you the best gift!
You can choose 2 activities from this list, that are completely free for you.
Option 2: Get your KNX Training Center ready!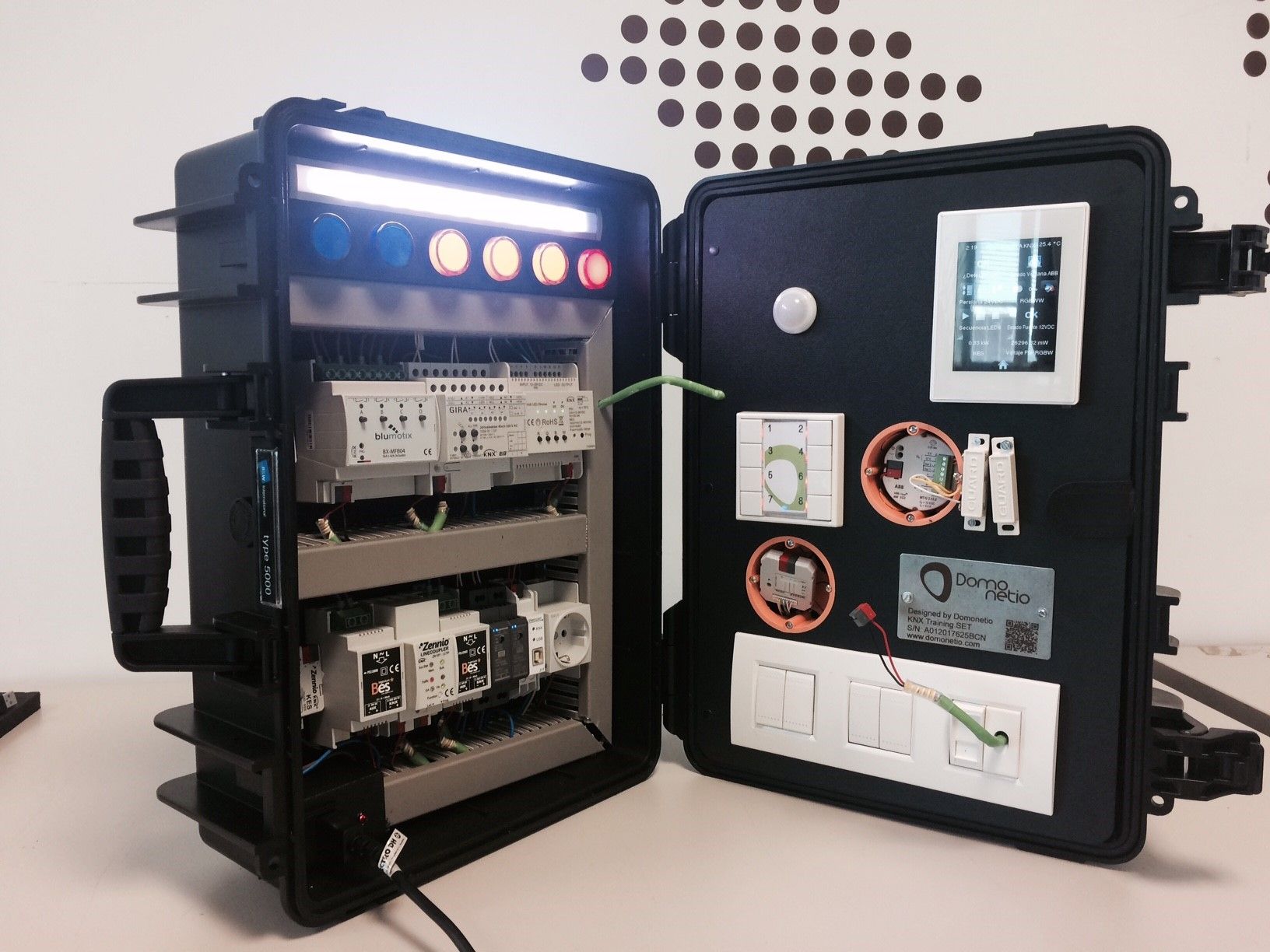 KNX Training Set by Domonetio
This is a certified and official training set.
This option is the perfect starting pack to create your own KNX Training Center.
Don't miss this opportunity!